The strategy
Explore the funds
Investing in a universe of diverse and fast-growing countries and industries, where experience, active management and bottom-up research count
Using our contrarian philosophy to find opportunities created by structural and cyclical change
Identifying and investing in industries with tailwinds such as renewables, the emerging market consumer, healthcare
Concentrated and benchmark unaware – only holding our best ideas at weights determined by our process (not the benchmark)
Focusing on the impact of cyclical and structural change on companies, we use a rigorous and repeatable process to construct a concentrated portfolio which captures the opportunities offered by the dynamic nature of emerging markets.
Why emerging markets?
Emerging markets include some of the most diverse and fastest-growing economies that provide access to sectors and companies on significant growth trajectories. Many economies are coming off a low consumption base and have a long runway of development ahead of them, which means emerging markets is an asset class that can help diversify a portfolio, even if it is more volatile than some other asset classes. Predominant themes within emerging markets, such as the emerging consumer, energy transition and localisation, also make them compelling for investors. We believe these underlying themes will continue over the longer term regardless of short-term sentiment and market movements.
Our investment philosophy
Across more than 3,000 investible stocks with different macro, micro and idiosyncratic drivers, the dynamic nature of emerging markets creates a rich environment for active managers. These companies are constantly impacted by a changing environment, be it competitive, regulatory or societal factors to name a few. Core to our belief is the need to focus on both structural and cyclical change as the driver of cash flow, valuations and, ultimately, longer-term share price returns. By placing change at the core of our philosophy, we seek to better identify and understand these shifts and how they will play out over our multi-year investment horizon.
Structural change applies to industry transformations that occur over many years. This change sees certain countries, industries and individual companies enjoy tailwinds which result in earnings potential being underappreciated by the market. Cyclical change often starts in industries with depressed returns that are being unduly extrapolated by the market. As contrarian investors we seek to understand how and when these returns might normalise, and exercise patience.
Examples of structural change we see today
Mass consumer
Upgrading consumption  |  Healthy living  |  Travel  |  Digital finance
Ageing population
Shrinking workforce  |  Increasing healthcare need and spend  |  Common prosperity
Automation and localisation
Near shoring  |  Increasing wages  |  Search for productivity  |  Digitalisation
Energy transition
Renewable energy  |  Decarbonisation  |  Electrification  |  Carbon capture and storage
When looking at companies likely to benefit from cyclical and structural change, we believe it is important to focus on sustainable returns. For us, this means understanding that the long-term return potential is impacted by the business practices of management teams and owners, including their relationships with all their stakeholders, such as employees, customers, suppliers and local communities.
We believe a concentrated portfolio of these companies, typically 30–40 stocks, purchased at a discount to our assessment of their long-term value, will outperform across market cycles.
Our investment approach
Idea generation
Our universe in global emerging markets is broad – around 30 countries and 5,000 listed companies. We believe the ideas capable of having the biggest impact are found at the intersection of our focus on change, our bottom-up, in-house industry research and our proprietary screen.
Change focus – our focus on change identifies those long-term structural trends and shorter-term cyclical opportunities where change is underway.
Industry research – While researching individual ideas, our analysts, who have specific industry knowledge, study up and down the value chain in search of companies that are best placed to benefit from particular themes or trends. As well as studying the business and industry itself, they look at the non-financial factors such as a company's track record on environmental and social issues and its governance structure. We believe corporate culture can be an advantage and are attracted to companies with quality management and interests aligned with ours. All individual ideas are challenged and debated to help build conviction, with cross-sector analysts and portfolio managers reviewing each idea before the strategy's lead portfolio manager makes the final decision.
Screening – using our in-house quantitative screen, our analysts search across emerging and frontier markets for stocks that rank highly on our definitions of value, quality and change.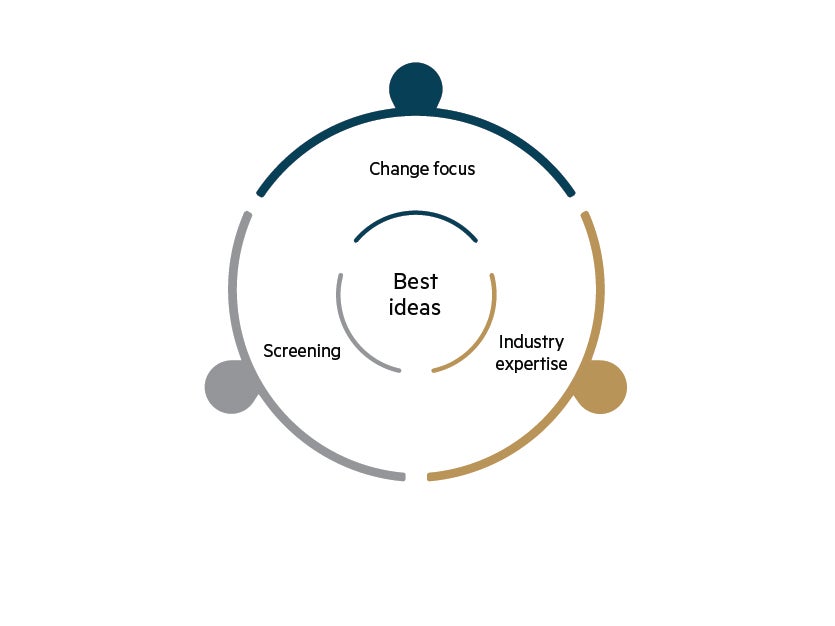 Portfolio construction and risk management
We aim to hold a concentrated portfolio of companies with a diverse range of drivers. We are benchmark unaware throughout our process, which allows us to focus on our best ideas without being constrained by the index. We size our positions based on our expected total return in US dollars over the next five years, weighed against our confidence in that total return being achieved.
While we are focused on company research, we recognise investors need to be aware of the macro and 'bigger picture' risks in emerging markets. We test our portfolio across multiple scenarios to understand any unintended exposures and ensure our positions are aligned with our convictions.
Responsible investing
Responsible investing is important to us. We believe companies that best manage their environmental, social and governance (ESG) risks and opportunities will also benefit multiple stakeholders while generating sustainable, long-term returns to shareholders.
Our experienced, diverse and aligned team
Our team has a combined experience of over 150 years managing Asian and emerging market equities. Our portfolio managers are also investment analysts, emphasising the importance of our fundamental company research. Similarly, there is a strong alignment of interest with our clients through our remuneration structure including key investment professionals investing in underlying vehicles alongside clients.
Portfolio Managers
A team of experienced and dedicated investment professionals.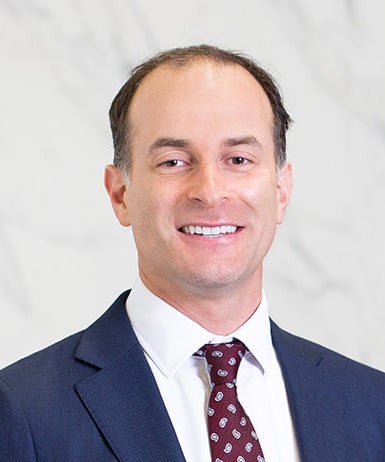 John Moorhead
Head of Global Emerging Markets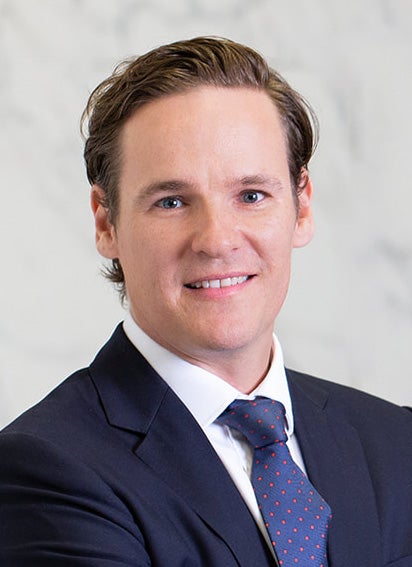 Will Main
Head of Asia